Class Info & Guidelines
Most students should start with a Beginner I Technique class. If you don't think you fall into this category, please contact us to discuss placement.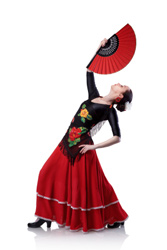 After completing Beginner I Technique class, deciding to move up or repeat a level depends on your dance intentions. There are many valid and good reasons to study belly dance and we welcome and support your personal dance goals. NO auditions are ever required and classes are to support your dance dreams.
If you are taking classes primarily for fun and exercise, your enrollment should be based on personal preference. Combinations classes are a great workout and fit this category well. If you aspire to master the dance, perform, and/or join one of the student companies, your training should be more diligent. For those in the second category, we recommend the following:
As a general rule, it's best to stay at a class level until you feel you've built the movements into your muscle memory. Mastery of the movement includes being able to easily execute isolations, in time with the music, without the teacher in front of you.
For most people, this means taking technique classes at the same level several times. Moving up a level before you're body has absorbed the prior foundational material can build sloppy dance habits and can lead to poor form. Most importantly, study of the dance is not something to rush, but to savor! Your dance development and persona will be fully realized by experiencing the joy of the dance along the way.
As we get a lot of questions about this, we recommend using the parameters below as general guidelines and asking your teachers for placement advice. Additionally, most students take technique classes multiple times each week to reinforce movement vocabulary and musical interpretation. As always, ask if you're feeling a little unsure by contacting Joette at joette@wmschoolofmed.com