About Us
The West Michigan School of Middle Eastern Dance is the premier dance school in West Michigan dedicated to celebrating the joy and beauty of Middle Eastern dance, through scholarship, education, and creativity. The West Michigan School of MED is a community for sisterhood that promotes beauty, healing, and joy through dance and is housed within Mosaic Hall and Dance Center at 10097 Oakland Drive in Portage.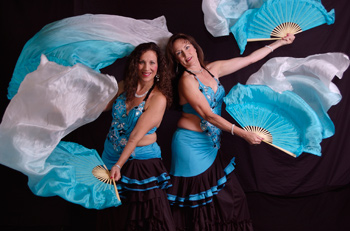 Belly dance is an ancient art and at its best looks effortless, graceful and engaging. Though it may look easy, learning to belly dance beautifully is challenging yet rewarding. Diligent study and practice are necessary to train your body to respond to the music with ease and grace. It is more than a tantalizing dance as described by the Orientals of long ago as they visited the Near East. It is a dance of exercise and discipline created by women for women. Belly dance gradually evolved over thousands of years to tone a woman's body from the inside out. The West Michigan School of MED prepares students to reach their individual dance goals, whether they include simply having a fun workout or eventually performing on stage.
Whatever your goals, we recommended students to start with taking multiple beginners classes followed by intermediate classes. All classes are built on a standardized curriculum based on class level. Because each instructor has different strengths and styles, taking multiple classes at each level with different teachers will allow you to expand your knowledge and improve your technique. Repeated exposure to class material will also help you to build the movements into your muscle memory and experience the nuance of the music and each movement. Practice, patience and consistent class attendance are essential to getting the most out of your dance experience.
The timeless art of belly dance is practiced by women and men of all ages. The West Michigan School of MED seeks to be your home for Middle Eastern dance. We hope you will join in the many community events we offer, such as performances, costume trunk shows, Friday night fusion, master classes, lectures, and workshops.